I

.

fill

(

"Search"

, 

"uilicious"

)
// I should see myself or my co-founder
// Ok technically speaking : this test isnt done "properly" 
// If lots of people starts posting on dev.to about uilicious,
// which is a possible legitimate scenerio. My name "Eugene Cheah"
// will be drowned out from the result, and the test will fail.
// But then again, that will be one test I would be glad to get
// a notification on if it ever "fails" XD
Search Results - DEV Community 👩‍💻👨‍💻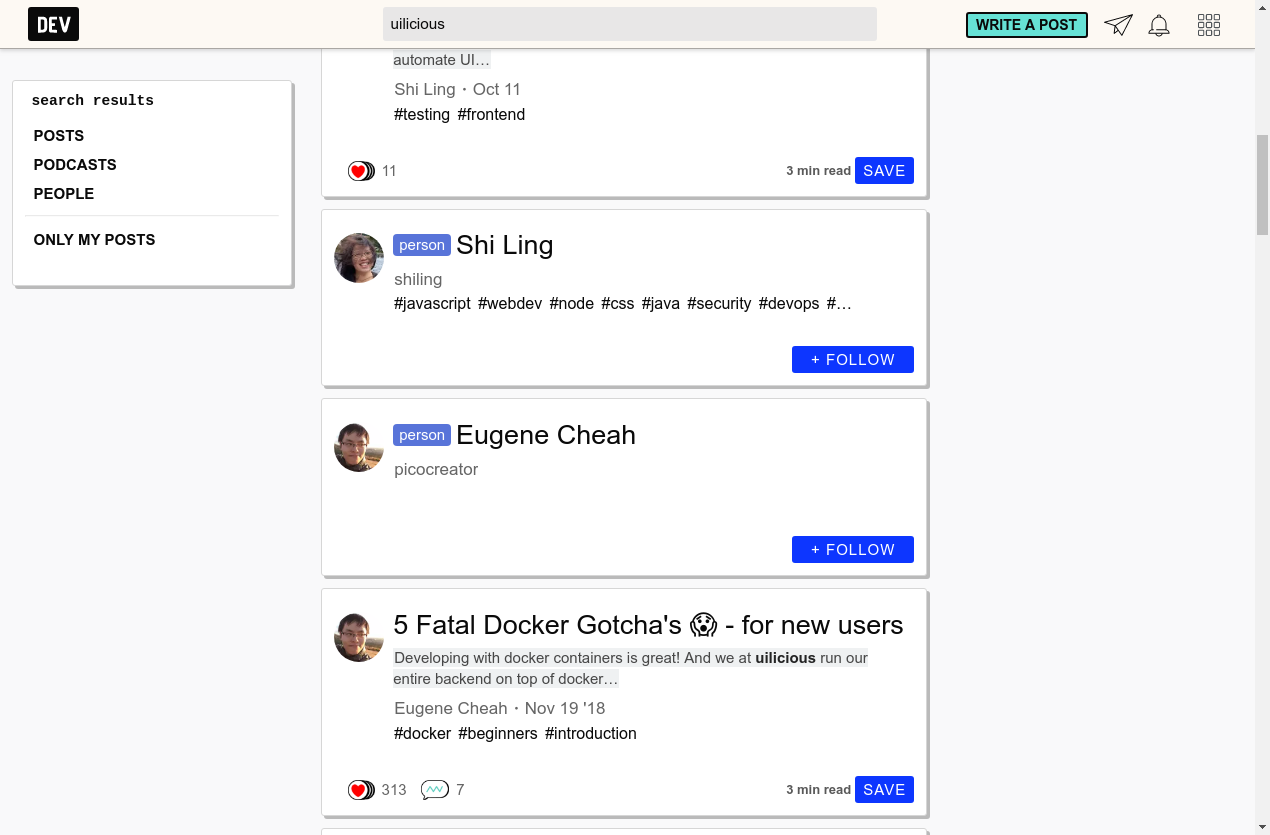 1.
I go to "https://dev.to"
2.3s
2.
I fill "Search": "uilicious"
1.0s