// 🌐 Lets load up the website
I

.

goTo

(

"https://www.codecademy.com/"

)
I

.

see

(

"Join the Millions Learning to Code"

);
I

.

see

(

"Choose what to learn"

)
I

.

see

(

"Land your dream job"

)
// 👉 Lets click on something, see if it loads
// 😎 Lets try the login form
// 🐱 inboxkitten.com is our opensource
// disposable mail service
I

.

fill

(

"password"

, 

"this-account-does-not-exist"

)
// 🙏 This is production, lets be nice to codeacademy folks
// and not submit into production
// Interested to do more complex test scripts for your website?
// Heade over to - https://uilicious.com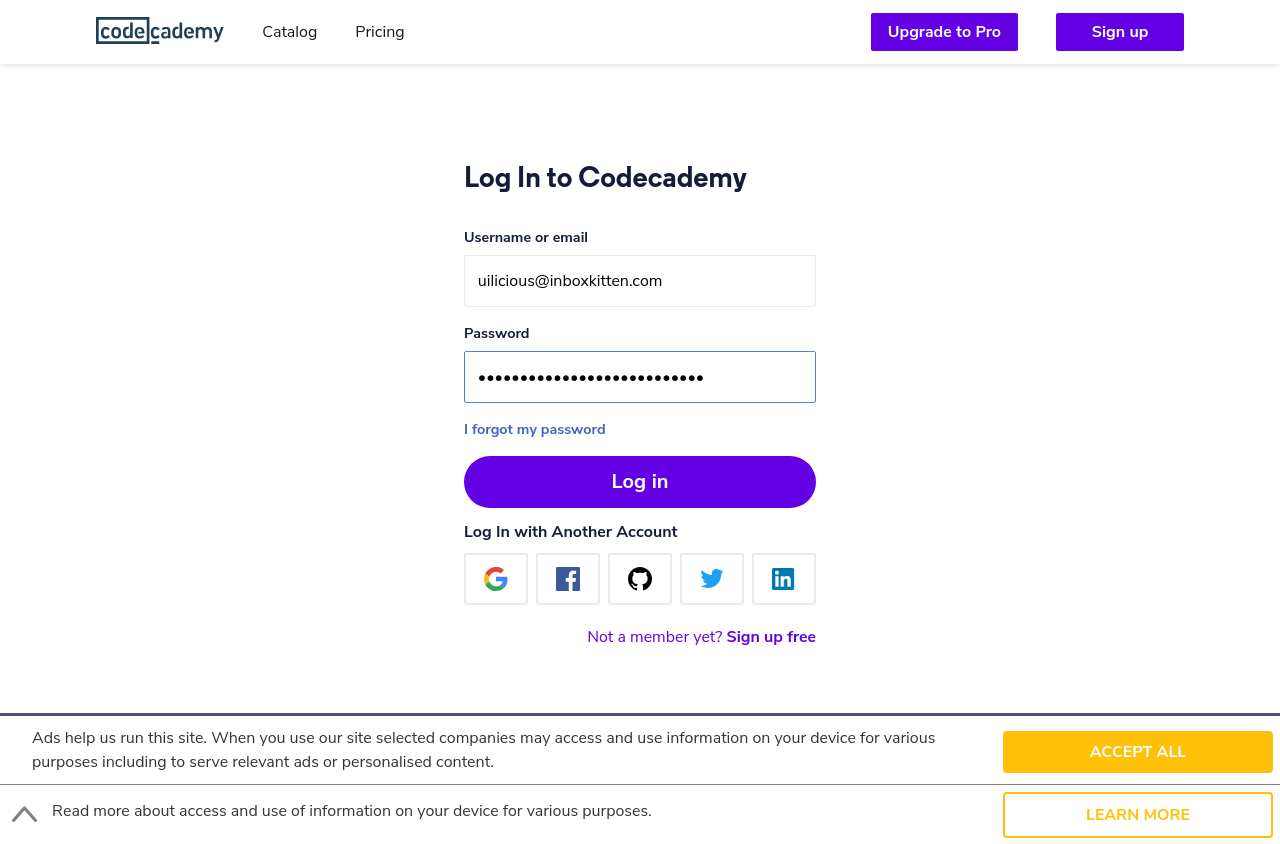 SUCCESS. No errors.
31.0s
1.
I go to "https://www.codecademy.com/"
10.7s
2.
I see "Join the Millions Learning to Code"
3.
I see "Choose what to learn"
4.
I see "Land your dream job"
9.
I fill "password": "this-account-does-not-exist"
2.6s